Tasting Room Special: An intimate tasting and seminar with Castle & Key Distilling
(past)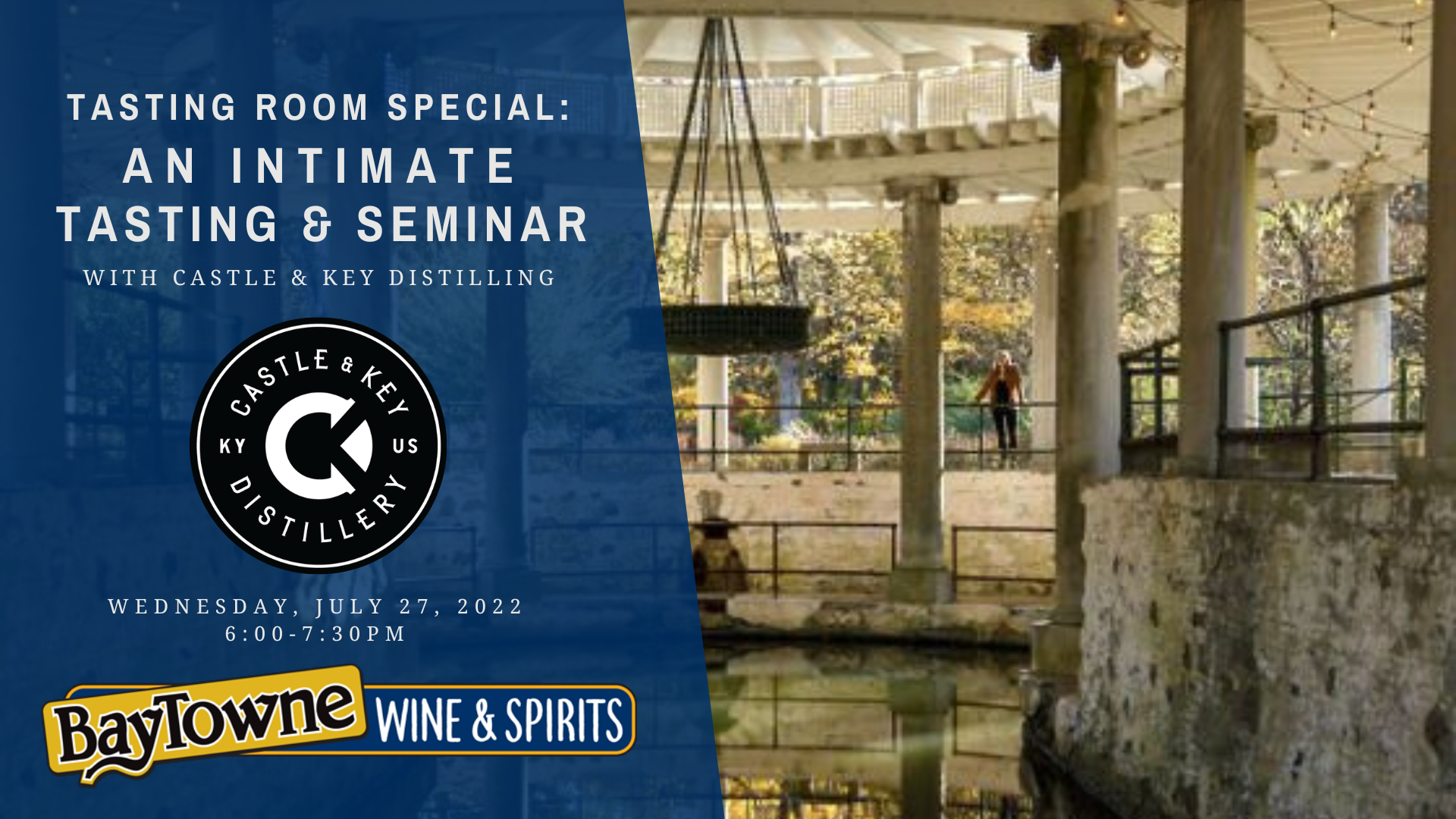 Taste through Castle & Key's line-up of vodka, gins, and whiskies and learn about how the juice is made with regional brand ambassador, Red.
Be sure to reserve your spot today as spaces are limited. Please fill out an individual form for each person attending.
We will be calling 24 hours prior to confirm your spot. If you do not confirm your spot will be forfeited.
When
July 27, 2022 6:00 PM - 7:30 PM
(past)